Baby's Name: Nevaeh Faith
How old is Baby now?: She was 9 months on Thursday!
Baby's size?: 20 lbs... 12 months clothes.. she's big!
Baby is eating (how much/how often/new items): Everything! We are doing the Beechnut Good Morning and Good Evening foods, so lots of variety and she eats bits and pieces of what we do for dinner.
What is Baby up to these days?: almost crawling.. into EVERYTHING! We start the Cranial Remolding Helmet this week :( Here's more info and where were having it done if your interested. http://www.oandplabinc.com/productsdetail.asp?ProductID=200

Recent Milestones?: clapping!
How I'm Doing: Tired.. but okay.
Pictures: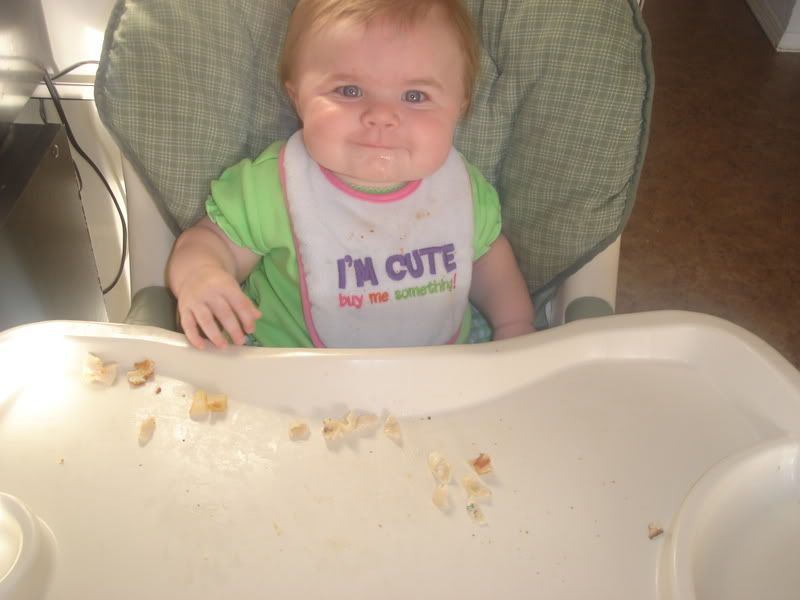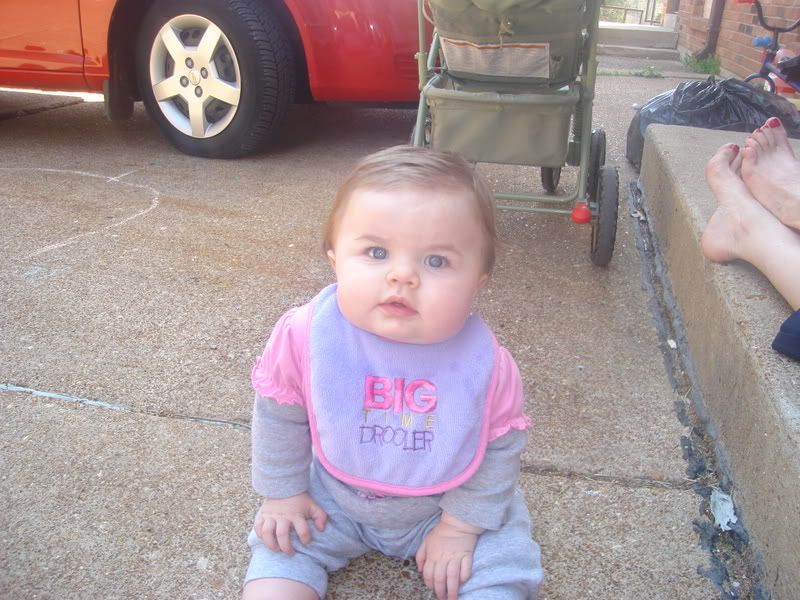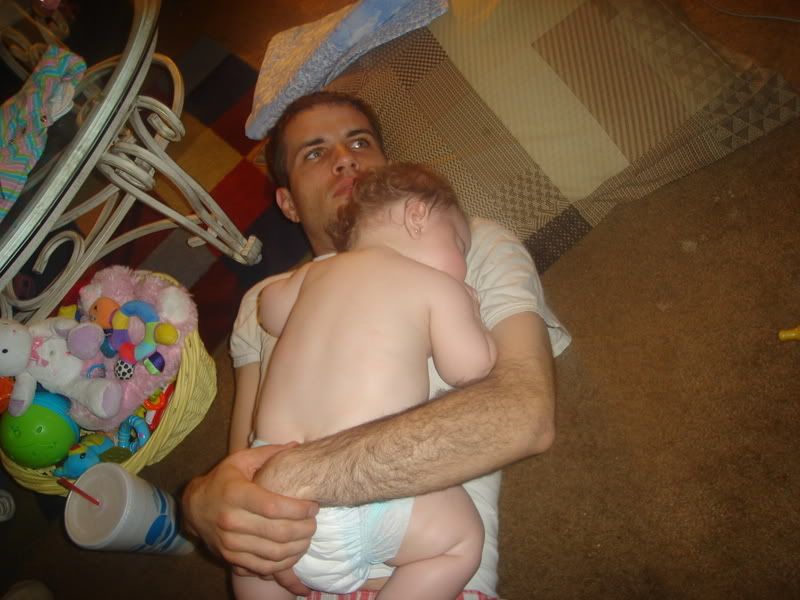 Sleeping with Daddy... she looks huge here!